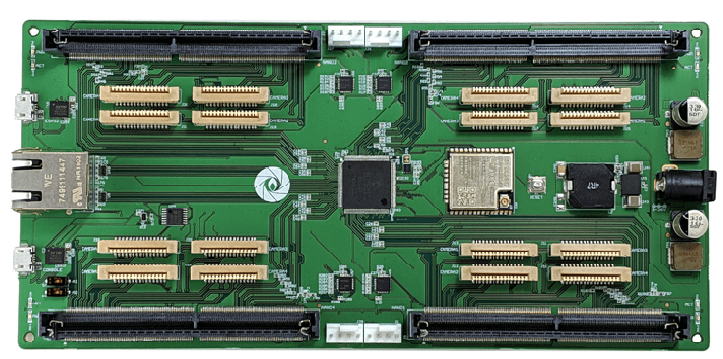 Working in partnership with SafeTTy Systems (UK) we now offer a specialized embedded systems training and certification programme for recent engineering / science graduates and more experienced professional engineers.  This unique programme has a focus on the use of 'Time Triggered' (TT) system architectures as a means of producing systems that are reliable, safe and secure.  Where required, such designs can be created in compliance with international safety standards such as IEC 61508 and ISO 26262.
We are currently offering three internationally certified embedded systems courses:
Embedded C (Level 0)
TTa  (Level 1)
TTb  (Level 2)
All the three courses come with an internationally acclaimed CERTIFICATION that demonstrates the abilities of individuals of possessing the skills to develop systems using TT architectures that are reliable, safe and secure.
Embedded C Course (Level 0)
The Embedded C course is designed for the recent engineering and science graduates who have used Event Triggered i.e. interrupt driven architecture in designing embedded systems. This course focuses on learning the foundations for designing safe and secure embedded systems using Time Triggered (TT) architectures. This course begins with the overview of the architecture of 8051 microcontroller, progresses through a 'C' language primer to improve your 'C' skills and then advances towards designing a simple Embedded OS based on TT architecture.
TTa Course (Level 1)
The TTa course takes a closer look at the design of reliable and safe embedded systems using the TT architectures. Experienced graduate engineers can benefit from this course as the TT architecture techniques learnt in this course can be applied in the real designs immediately. This course represents the minimum qualification level that should be expected from an individual involved in the development of real-time embedded systems that are intended to be reliable, but where failure has no direct safety implications.
TTb Course (Level 2)
The TTb course focuses on the compliance of international safety standards by embedded systems. This course represents the minimum qualification level that should be expected from an individual involved in the development of real-time embedded systems that may have some safety implications (for example, designs developed in compliance with IEC 61508 or in compliance with ISO 26262), and / or where system failure could prove very expensive (e.g. deep-sea products, satellite systems).Experienced professionals who are involved in the development of embedded systems that have to comply with international safety standards  such as IEC 61508, ISO 26262, DO-178C, IEC 62304, ISO 13849, IEC 60335 and IEC 60730, up to 'SIL 3' level or equivalent can benefit by taking this course.
4.8 out of 5 stars (based on 4 reviews)
Level 1 Free running TTA course
The course is really good, helped me really to understand importance of software in real time system.
The course content covers most of the related topics.
Sir has explained each and every topic in most simplest way and responded to all the queries.
Thank you for giving me the opportunity to attend the course.
TTA-Free Running Course-Level-1
The course is very good and I actually got the knowledge about how the scheduler or timers works.
Conceptually I know the things but practically we can see how events happens so it is very useful for me.
Thank you very Much!!
TTA level 1 course
Course was really helpful.As a teacher after finishing this course,we are able to guide students for embedded projects.Theoretical as well as practical concepts are clear after finishing this course.
TTa Course Level
It was such an amazing course with well documented material and hands on projects.
We would love to hear about your course experience