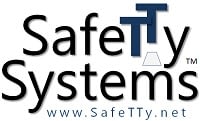 From their base in the UK Midlands, they provide support for organisations across the world that need to create real-time embedded systems that are safe, reliable and secure.
Training courses from the SafeTTy Systems Ltd. (UK) are intended for engineers and engineering managers who need to create reliable, safe and secure embedded systems with real-time characteristics.
Linux Professional Institute is a non profit organization.
Linux Professional Institute (LPI) is the global certification standard and career support organization for open source professionals. With more than 200,000 certification holders, it's the world's first and largest vendor-neutral Linux and open source certification body. LPI has certified professionals in over 180 countries, delivers exams in multiple languages, and has hundreds of training partners.
Their mission is to promote the use of open source by supporting the people who work with it.
The Computing Technology Industry Association (CompTIA) is a leading voice and advocate for the $5 trillion global information technology ecosystem; and the estimated 75 million industry and tech professionals who design, implement, manage and safeguard the technology that powers the world's economy.
Through education, training, certifications, philanthropy and market research, CompTIA promotes industry growth; the development of a highly-skilled workforce and a commitment to creating an environment where innovation happens and the opportunities and benefits made possible through technology are available to all.
CompTIA is a vendor-neutral, independent source of information on a wide range of technology topics, including cybersecurity; education, training and certification of the global tech workforce; new and emerging technologies; legislation and policies affecting the industry and workforce data, development and trends.
Xaviers Institute of Engineering (XIE) is a premier institution in the faculty of engineering in India.We are glad to be associated with XIE to deliver our internationally certified courses from SafeTTy Systems.
Under this initiative we will be delivering our international certification courses to the UG/PG students of XIE and XTECH
Fr.Conceicao Rodrigues College of Engineering (Fr.CRCE) is one of the renowned, premier and sought-after private Engineering colleges. The Institute is dedicated to making a difference in Engineering education, with its exclusive approach towards the ongoing momentum of trends in technology and holistic development.
Fr.Conceicao Rodrigues College of Engineering (Fr.CRCE) is our Approved Academic Partner for Linux Professional Institute Certification's in vendor neutral Linux space.
We are actively seeking partnerships with some great organisations to deliver our international certification courses to make a hub for pan India/International delivery.