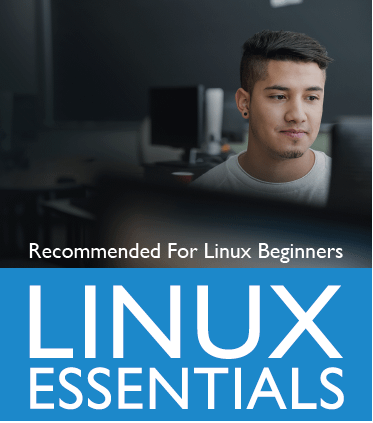 Linux Essentials Exam Topics
The Linux community and career in open source.
Finding your way on a Linux System.
The power of Command line.
The Linux Operating System.
Security and permissions.

Prerequisites
There are no prerequisites for this certification, which is available in English, German, Italian, Portuguese (Brazilian), Spanish (Modern), Chinese (Simplified), and Chinese (Traditional).
Why take the Linux Essentials Exam
The Linux Essentials Professional Development Certificate  serves as an ideal stepping-stone to the more advanced LPIC Professional Certification track for Linux Systems Administrators.

What should I know to pass the Linux Essentials Exam?
To pass the Linux Essentials certificate you must have an understanding of the Linux and open source industry and knowledge of the most popular open source applications.
Understand the major components of the Linux operating system.
Have the technical proficiency to work on the Linux command line.
Have a basic understanding of security and administration related topics such as user/group management.
Working on the command line, and permissions.

How can I prepare for this exam?
Prepare from our study material which you get after signing up for the exam.
Refer the videos for getting hands-on ideas.